The Chariot-Higer 18m ultracapacitor electric bus will ply routes in Croatian capital Zagreb for an experimental two week period. Public transport operator ZET will run the trial.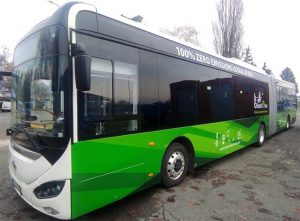 The innovative vehicle has an ultracapacitor rated at 108kWh. It draws about 1.3 kWh per kilometre when the vehicle total load is 4.5 tonnes in optimal conditions. When heating and ventilation are on, consumption may rise to 2.5 kWh/km.
The electric bus is made by Chariot Motors, bus maker the Higer Bus Company Limited, and ultracapacitor maker the industry-leading innovative company Aowei.
UC e-bus is the most efficient zero-emission city transport electric bus on the market. It recharges automatically in 10 to 15 minutes by butting a pantograph onto a terminus charger.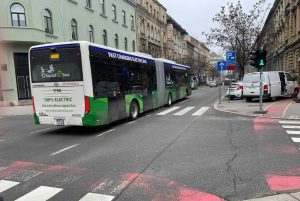 In Zagreb, the bus will simulate regular service by plying elected ZET routes without passengers. The selected routes include gradients and flat sectors: the idea is to test the vehicle in a variety of service conditions and learn as much as possible about its pluses and putative minuses.
The trials will help direct ZET's intensive preparation for new technologies and confirm the operator's status as a modern public transport provider. The city of Zagreb will gain experience of raising the quality of life through ecologically neutral public transport.
Find detailed information about this news item in Croat at the webpage here.
Find more information about 18m UC e-bus and a virtual walk.