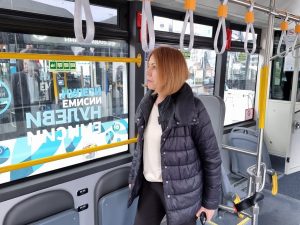 Sofia Mayor Yordanka Fandakova and Deputy Mayor Doncho Barbalov inspected 22 new Chariot Motors battery electric buses today. Metropolitan operator Stolichen Avtotransport will put ten of them into operation Monday 3 April. Plying routes 23, 82, 100 and 101, they will feed the metropolis' other electric transport modes: the metro and trams. All 22 should be operating by mid-April.
Manufactured by the Higer Bus Company, the new vehicles are part of a 2022 order for 52 under an EU Environment Programme project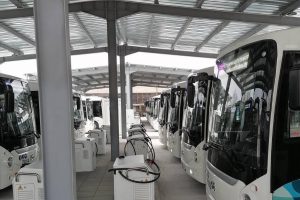 to boost metropolitan air quality through more e-bus and trolleybus services. The Operational Programme Environment 2014-2020, assisted by the European Union Cohesion Fund, funds the project.
The e-buses are 8.5 metre long low floor vehicles with wheelchair/stroller ramps. They have video surveillance. The package includes 40kW slow charging stations, software, and training.