The 22, 8.5m Chariot battery e-buses ordered for Sofia have now arrived in Bulgaria. They are part of the order for 52 under an EU Environment Programme project to improve air quality in the capital.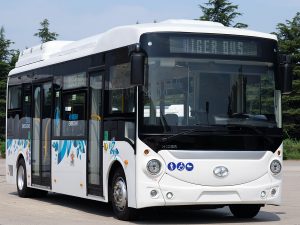 The Chariot Motors company sold the innovative, sustainable battery buses to the Stolichen Avtotransport operator in April. The deal also includes several 40kW slow charging stations, software, and training. The Higer Bus Company manufactured Sofia's new buses. Chariot Motors is looking forward eagerly to the new e-buses entering service. This would help cut harmful emissions and boost air quality the city.
The new e-buses and equipment are part of a project to boost ambient air quality in the Metropolitan Municipality by expanding e-bus and trolleybus services. The project is funded by the Operational Programme Environment 2014-2020 assisted by the European Union Cohesion Fund.
Find more technical information about Chariot battery e-buses here.