The latest Chariot ultracapacitor electric bus has finished development and is ready for service. The new fast-charging articulated 18m vehicle is produced by the Higer Bus Company and powered by an Aowei 108kWh ultracapacitor. The modern, sustainable vehicle houses its ultracapacitor at the rear and on the roof. Charge time is 10 minutes, after which the e-bus can cover up to some 40km.
The spacious and comfortable bus accommodates 130 seated and standing passengers. Chariot will homologate the UC 18m e-bus for service by the close of 2021.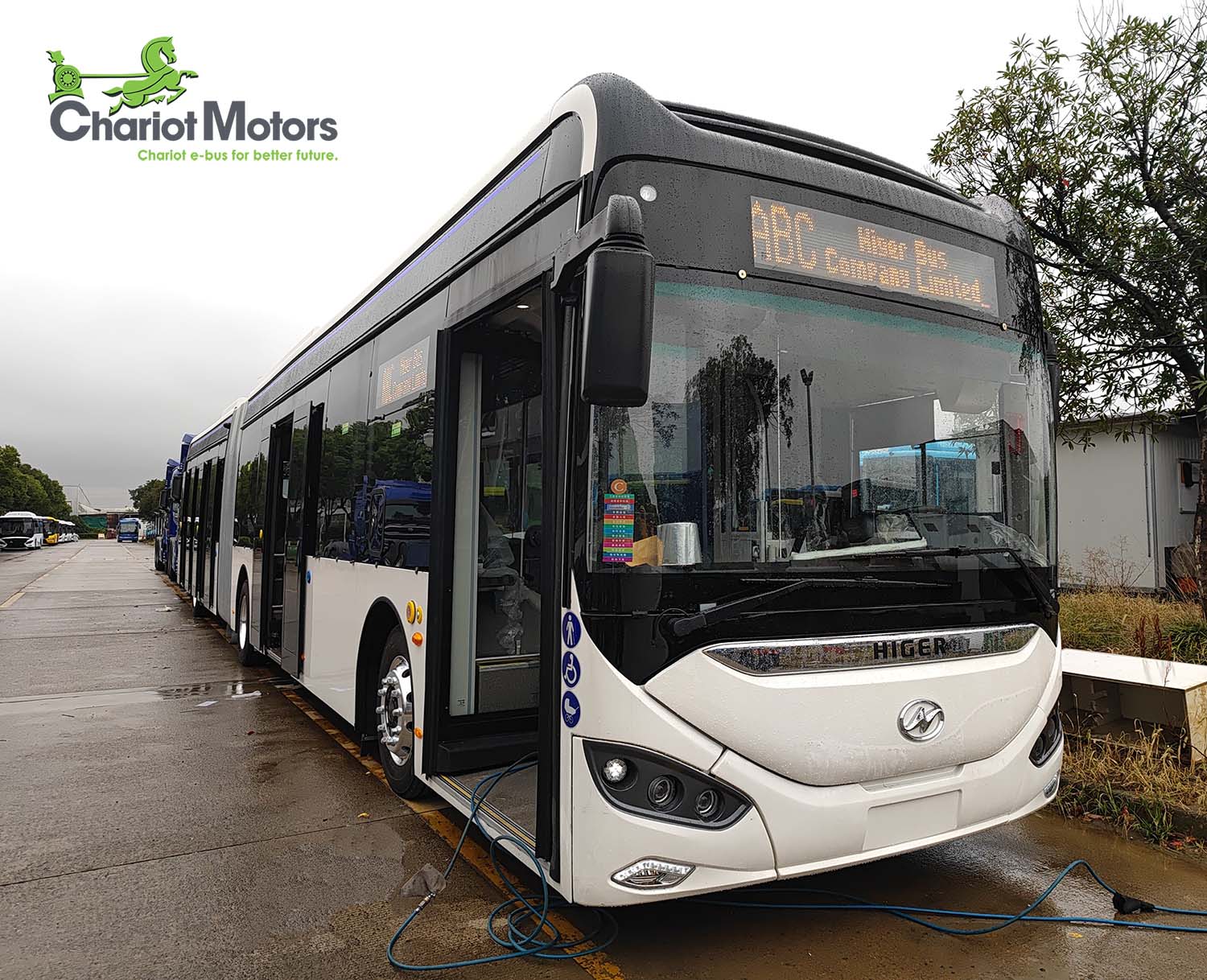 These are the main advantages of UC e-buses:
 Significantly less powerful charge infrastructure;
A wide operational temperature range;
No harmful toxic substances;
No need to balance cells.