Today sees the inauguration of electric bus operations in Belgrade's public transport. The brand-new vehicles will whoosh passengers along the new EKO 2 route in the innermost central area of Serbia's capital without leaving any exhaust emissions.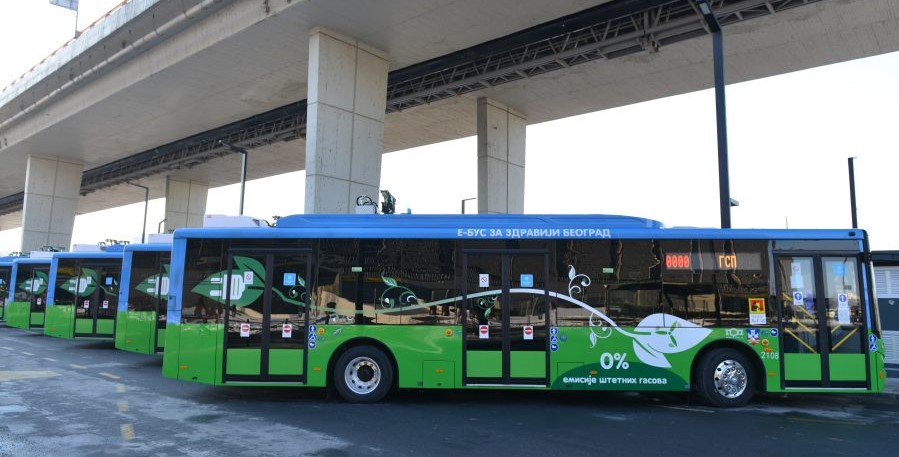 Prime Minister Ana Brnabić, Environment Minister Irena Vujović, and Belgrade Deputy Mayor Goran Vesić attended the handover of the ten Chariot Motors e-buses. Eight of them will service the new route. After official statements, the VIPs tested the new route. The EKO 2 line connects the new Beograd na Vodi waterfront development to the historic Kalemegdan. The route schedule calls for 80 minute cycles including stops at 10 minute intervals. Chariot Motors, in consortium with DAT Holding, won last year's tender for ten ultracapacitor (UC) electric buses by Belgrade public transport operator GSP. The consortium's offer included ten UC e-buses for 80 passengers each, four electric chargers, diagnostic tools, and staff training.
The key criterion which won the tender was the buses' charge time: just seven minutes. Unlike expensive batteries which weigh up to 2.5 tonnes, UCs weigh just 960 kilos and charge by pantograph during the driver's terminus break. Charges enable the 40kWh UC e-buses to run for more than 20 kilometres. Two asynchronous Siemens electric motors, each rated at 90kW, provide traction at a maximum torque of 430Nm: enough to reach a top speed of 70km/h. The entire structure is mounted on two ZF axles.
Chariot Motors is an innovative and ambitious Bulgarian-Israeli company that develops and assembles classic battery-electric buses, 12 metre and 18 metre fast-charging UC e-buses. The company is also working on other UC applications. The e-bus bodies are manufactured by China's Higer Bus Company.
Find the news item in Serbian language here, an article in Croatian language here, and an article in Czech language here.